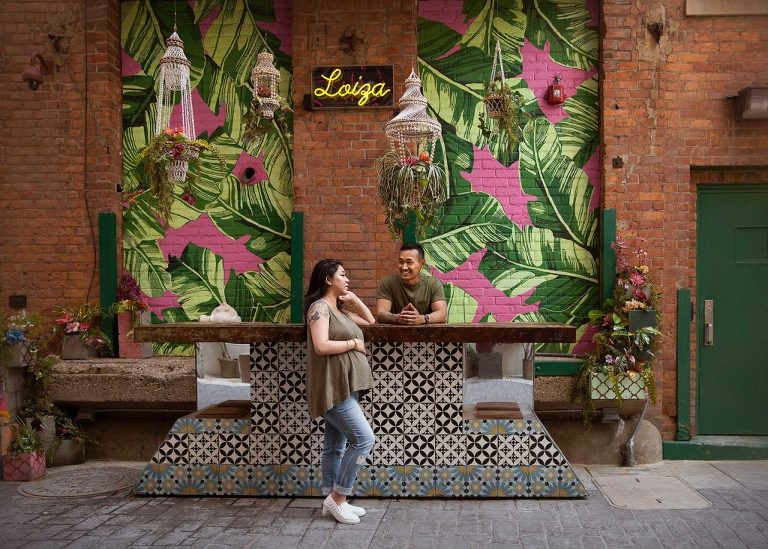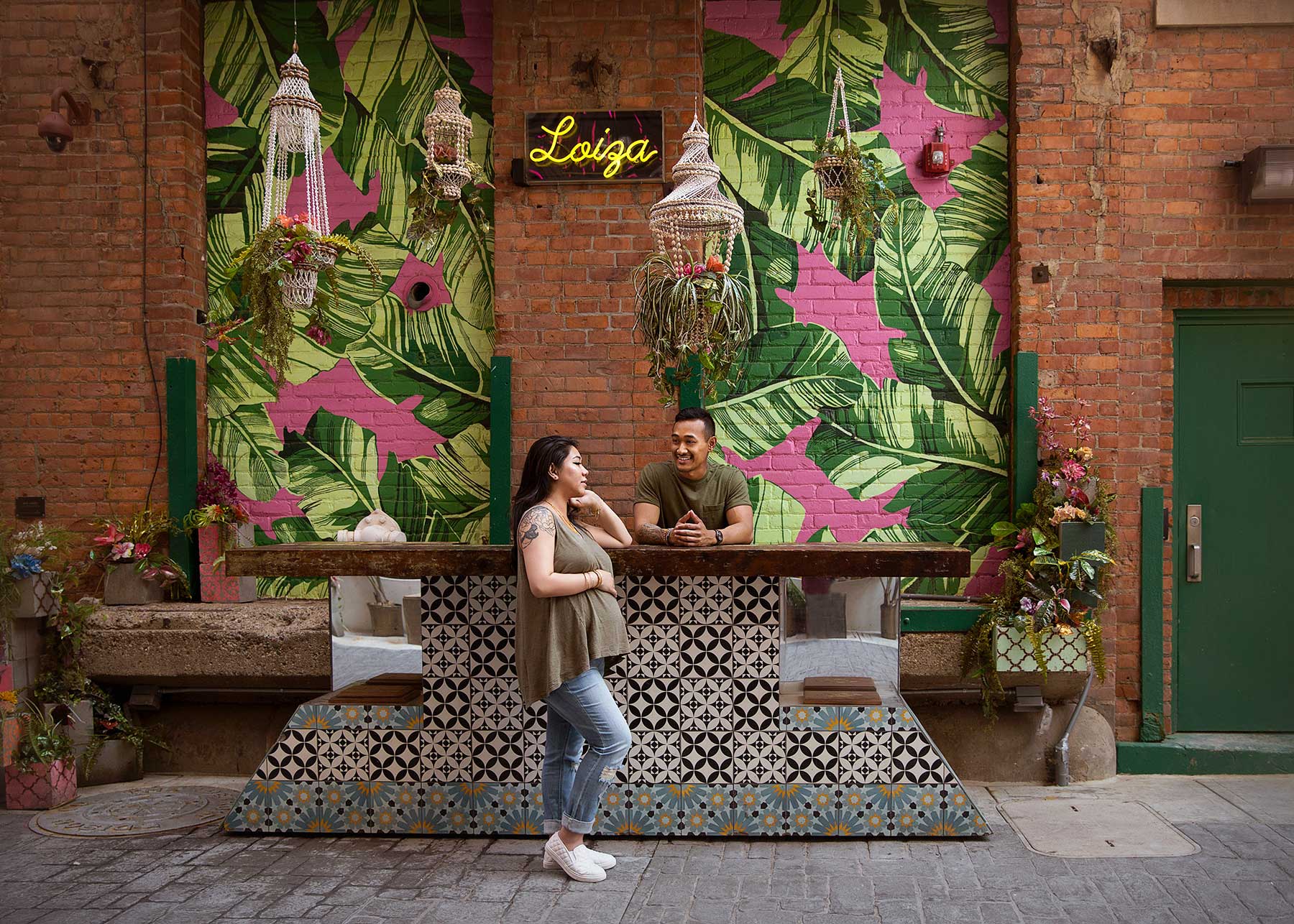 Summer is almost here and we are all dying to be outside to enjoy the warm weather! Outdoor photography sessions are some of my favorites so today, I look back to a super fun and unique maternity photo shoot I did last Summer of 2018 in Downtown Detroit.
I couldn't be more excited when I heard my good friends Alex and Kimmy were expecting their first baby! So when they told me they would love to drive up from Columbus to get their photos taken, I knew I had to create a session uniquely for them to let their laid back yet vibrant spirits shine. This little alley Downtown filled with incredible murals from several international and local artists proved to be the best backdrop for our little photo adventure! Kim looked stunning sporting her adorable baby bump and the burst of colors around perfectly complimented the couple's relaxed style. We had loads of laughs and giggles doing poses and walking around even with the toasty summer heat but the best part is that we were able to capture these very special moments of connection between two people in love with each other and with their unborn child.
Every expecting mama is unique so if you are one who wants to have a one of a kind photography session that makes your personality shine, contact me. I'd love to chat with you about your plans!